Open Letter to Mayor Reichert
From PTAVE
September 2, 2011
---
Mayor Robert Reichert
City of Macon
700 Poplar St.
Macon, GA 31201

Dear Mayor Reichert:

Following a spate of shootings involving teenagers in Macon, you announced plans to address the issue of youth violence. We wholeheartedly applaud your intentions, and would like to offer some practical advice for the long term.

We believe the best time to counter violent behavior is before it starts. If we're right, then sadly there's not much one can do with regard to a 16-year-old who has just shot and killed somebody.

We need to plan ahead.

If we expose a child from birth onward exclusively to positive, nurturing, loving, non-violent treatment, and to exemplary adult role models, we can safely predict that 16 years hence he or she won't indulge the impulse to point a gun at anyone. It's that simple. The consensus of child development science agrees with this premise.

Therefore, we hope you will consider incorporating the below-listed suggestions into your plans for addressing youth violence in your city:
Add parenting training to the standard high school curriculum, with a passing grade as a prerequisite to graduation.

Make parenting education mandatory to parents who are aid recipients.

Print and distribute free copies of our publication, "Plain Talk about Spanking" (www.nospank.net/pt2011.htm) to all child-related and health care-related agencies, including schools, hospitals, pediatric clinics, libraries, etc.

Promote legislation at both state and federal levels that will close the legal loophole that allows assault and battery of children both at home and in school.
Thank you for your kind attention. Thank you for caring about the children.

Sincerely,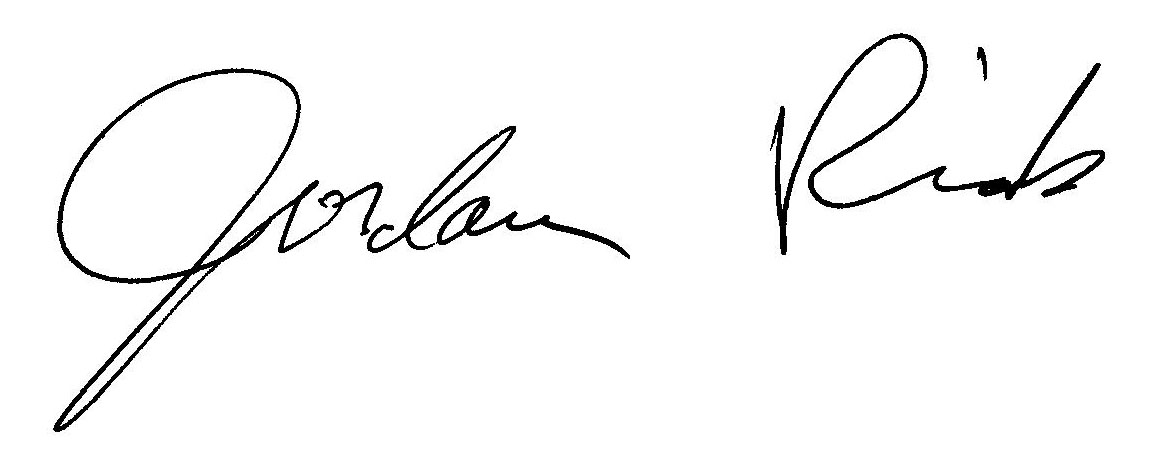 Jordan Riak, Exec. Dir.
Parents and Teachers Against Violence in Education
P.O. Box 1033, Alamo, CA 94507
Mayor Reichert addresses recent Macon youth violence
Arrests made Tuesday in birthday party and bus stop shootings
By Phillip Ramati - pramati@macon.com
www.macon.com, August 31, 2011
---
What began as a news conference by Macon Mayor Robert Reichert to address concerns about a recent spate of shootings involving teenagers turned into a community forum as concerned residents packed City Hall to express their concerns and frustrations.

Reichert said he and the police department plan to "redouble their efforts" to curb violence in the city after one 16-year-old died and four others were wounded in two separate incidents over the past week.

GRANT BLANKENSHIP/THE TELEGRAPH Darrlyn Morris told Macon Mayor Robert Reichert that the blame for youth violence in Macon doesn't sit with him but instead lies with the parents of violent kids. A news conference held by Reichert to address a recent spate of violence turned into a forum as concerned residents spoke out about the shootings.
Link: Watch Mayor Reichert's full press conference
Arquentris Fountain, 16, a student at Southwest High School, died Monday night after getting shot in the head while in the parking lot at a birthday party held at a shopping center on Eisenhower Parkway on Saturday night. Two other teenagers, Kyrod Butts, 19, and Devin Williams, 18, also were shot, incurring non-life-threatening injuries.
Macon police arrested a 16-year-old juvenile Tuesday on charges related to Fountain's death, a news release said.
Police didn't release the name of the juvenile, nor did it list specific charges, but the news release said detectives have signed warrants for the juvenile.
Fountain died Monday at The Medical Center of Central Georgia. The news release didn't say if other arrests are pending in the homicide.
Police officials credited the Gang Task Force and the US Marshal's Office for their assistance in the case.
Last Wednesday, two 16-year-old Westside High School students were shot near the Village Green neighborhood. Police announced Tuesday afternoon that they arrested Trevarus Kendrick, 17, on multiple charges related to the shooting, including participation in gang activity, aggravated assault and theft by receiving stolen vehicle. Kendrick is accused of also trying to shoot a 16-year-old that day, but his assault rifle jammed and he didn't succeed, police said.
As part of that same incident, police also charged Dorian Spencer and Doug Boyd with theft by receiving a stolen automobile. Police said more arrests are expected in the case.
At Tuesday's news conference, Reichert unveiled a plan that uses the acronym "BEST," which stands for building our community; educating all of our children; safety in every neighborhood; and transit through our region.
"Today, the attention is focused on safety in our neighborhoods," Reichert said. "The community is concerned about the rash of youth violence, and specifically about the recent shootings that have left four young men injured and one dead, bringing to a total of 10 the number of homicides we have had in Macon this year, with 27 (gun-related) aggravated assaults -- unacceptable by any stretch of the imagination."
Reichert quoted former President Harry Truman, noting that "the buck stops here" and that the mayor is ultimately responsible for what happens in the city.
Reichert noted that the violence hasn't been random shootings. Rather, they are "personal, specific, intentional and targeted." Many of the shootings, he said, are perpetrated by "hybrid gangs" -- gangs that aren't affiliated with national gangs such as the Crips and the Bloods, but rather local-based gangs.
"Unless your youth is associated with these groups, they are not likely to be a target," Reichert said.
Reichert proposed a two-part solution: intervention and prevention.
"We're going to apprehend and prosecute the perpetrators of these types of crimes," he said, noting that Macon police will partner with law enforcement agencies across the state and country to put more resources into stopping crime.
He said he wants to partner with community organizations, the Bibb County school system, churches and the Macon-Bibb County Office of Workforce Development in order to focus on preventing youths from getting involved in criminal activities. He wants to expand police youth intervention programs, such as the Police Athletic League and DARE.
One major change is that he hopes to initiate a youth advisory council that will provide a forum for area youth to provide solutions to the issues they face.
Deputy Police Chief Mike Carswell said the department will use more patrols and be a more visible presence in neighborhoods. He said gangs have been a problem in Macon for a while, but in spite of the recent shootings, he doesn't see it becoming more of an issue.
Others speak out
Several people from the community who spoke out during the event said the blame lies not with the police or the city, but rather with parents not doing enough to be a positive influence in their children's lives.
Bishop Charles Hayes Jr., a former sheriff's deputy in Louisiana, was among the most vocal people to speak at Tuesday's event. He said he fears for the safety of his two sons, who attend Rutland Middle School and Hutchings Career Center.
"Police are doing the best they can, but they need to be more (visible)," he said. Police need to make more sweeps of neighborhoods for gang members, and those who are caught need to be placed with the military and "sent over to Afghanistan and Iraq," he said.
The Rev. Ronald Terry, pastor at New Fellowship Baptist Church, said too many women are having children out of wedlock and that too many men are abandoning their responsibilities as fathers. He said parents needed to be more involved in their children's lives. He also said he hopes police will set up roadblocks in neighborhoods and be more aggressive with suspicious activity.
Macon Councilman Virgil Watkins, chairman of the council's Public Safety Committee, said he agreed with Reichert's plan and said he looks forward to hearing more details about it.
An hour after Reichert's news conference, former mayoral candidates C. Jack Ellis and Robert Brown held their own news conference at the same location, with Watkins standing at the lectern with them. Ellis and Brown were both critical of Reichert, questioning why he hadn't done more during his first administration to address crime.
Ellis touted programs from his time as mayor, including a midnight basketball program and a truancy program that Reichert later eliminated.
Brown said some of the issues stemmed from having a "conservative regime" in charge and that the community group he and Ellis were a part of would look at how city resources are directed.
Grieving family
Martha Harrell, the great-aunt of Fountain, was at the Ellis-Brown event and said her nephew was invited to the party where the shooting happened. When the gunfire started, he tried to get back into the club where the party was being held, but the doors were barred.
"He was hot and walked out," she said. "My nephew had been the life of the party."
She said that soon after that, some uninvited guests who were outside got into a fight and started shooting. Fountain was struck by a bullet while trying to get back in.
Bibb County school system spokesman Chris Floore said Tuesday that counselors were available Monday and Tuesday to Southwest High's students or teachers.
Zita Portillo, whose 16-year-old daughter was invited to the party, said they were originally told the party would end at midnight and that there would be security there. But once the trouble started, Portillo said, the doors were barred. She got a phone call from her daughter shortly after 11 p.m. telling her that there was shooting and fights going on in the parking lot.
"My biggest complaint is that people were put in harm's way," she said.
Harrell said Fountain's funeral has been set for 1 p.m. Tuesday at Beulahland Bible Church in Macon.