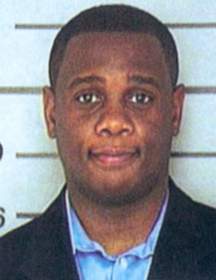 Sam Malone

Cincinnati City Councilman Sam Malone was arrested Saturday after police accused him of beating his 14-year-old son with a belt.

Malone pleaded not guilty to a misdemeanor domestic violence charge and was released after spending about eight hours at the Hamilton County Justice Center. Malone described the incident as "parental intervention" brought about by a disciplinary problem at his son's school on Friday.

"Our children cannot be expected to act in a disrespectful way to teachers and other individuals in positions of authority," Malone said Saturday in a prepared statement. "Proper discipline is an important and necessary component of good parenting."

According to police, Malone's discipline went too far.

A police report said Malone hit his son Friday night with a belt, causing injuries that included swelling to the chest, arms, back and buttocks.

A spokeswoman for children's services in Hamilton County said doctors at a Cincinnati hospital contacted the agency Friday night after they found welts and belt marks on the boy's body.

"Parents are allowed to physically discipline their children," said Laurie Petrie, spokeswoman for the county's Department of Job and Family Services, which includes children's services.

"But this," she said, "would be beyond what we would consider normal discipline."

Malone's son is in the custody of a relative today after a judge granted a temporary protective order that bars Malone from having contact with the boy.

Malone is due in court again on May 31 for a hearing, at which time he could ask the judge to lift the protective order.

"We agreed that under the circumstances it was best to take a step back and take a deep breath," said Malone's attorney, Hal Arenstein. "Obviously, at some point, you're talking about reuniting father and son."

Malone's friends and political allies came to his defense Saturday, saying he is a good father who was acting in the best interest of his son and his family.

"When kids are unruly, parents have to be responsible," said Charlie Winburn, a longtime friend of Malone's family and a former councilman. "Sam is a great, responsible father. He ought to be commended for disciplining his child."

The 34-year-old Republican councilman is a staunch supporter of police and was elected to his first council term in 2003 with help from campaign commercials that declared he'd "had enough of boycotts, riots, runaway crime."

Since joining council, Malone has worked on anti-gang initiatives and other issues related to child welfare.

"The Sam Malone I know believes in discipline and believes in saving kids," said Alicia Reece, a council Democrat who has worked with Malone for two years. "My prayers are out to his family."

It was unclear Saturday whether Malone's arrest would have significant political fallout. He is one of two Republicans on City Council, and GOP endorsements for the election this year are expected within a few weeks.

The party's endorsement would likely be crucial for a first-term Republican who finished eighth on the nine-member council in the last election. Pete Witte, a fellow Republican who ran unsuccessfully for council in 2003, called for Malone's resignation Saturday.

But others took a wait-and-see approach. GOP chairman Mike Barrett said it's too early to tell whether the arrest will affect the party's support for Malone.

"It all depends on the facts of the situation," Barrett said. "I'm sure Sam will tell us what's going on."

While it's unclear who called police, a police report said the incident occurred at 7:30 p.m. Friday at Malone's home in Walnut Hills. Earlier in the day, Arenstein said, Malone's son was sent home from a school field trip because of a discipline problem.

Neither Malone nor his lawyer would discuss details of that problem, but at some point Saturday night the boy was taken to a hospital. Doctors then contacted children's services, treated the child and released him to a relative.

"The hospital called us when they saw the extent of the injuries," Petrie said. "For a child to be disciplined to the point of going to the hospital, we would be looking at that as possible abuse."

Police arrested Malone shortly after 1 a.m. Saturday and charged him with domestic violence. The first-degree misdemeanor carries a maximum possible penalty of up to six months in jail.

City Solicitor J. Rita McNeil said she would ask a special prosecutor to handle Malone's case because, under the city's charter, he is one of her bosses.

Since winning his council seat, Malone has spoken occasionally about the need for strong values and discipline at home. He said he learned the importance of both while growing up in Cincinnati.

His father, a bounty hunter, was shot to death when Malone was 5 months old. Malone was raised by his mother and got into some minor trouble on the streets before he was befriended by a Cincinnati police officer.

That officer, Aaron Taylor, taught him how to box and encouraged him to stay out of trouble. Malone later joined the Navy and had a son of his own.

Malone got custody of his son after the boy's mother was killed in a car crash.

"It is my goal," Malone said in his Saturday statement, "that my son grows up to be a law-abiding citizen, because I love him and will always love my boy."

Enquirer reporter Gregory Korte contributed to this story.