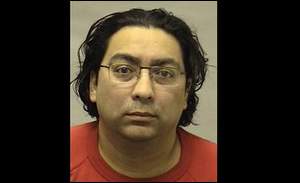 Marc A. Franco

A 40-year-old Sheboygan man has been charged with felony child abuse after police say he spanked his daughter with a belt, leaving three large bruises.

Marc A. Franco, of 1914 Cooper Ave., could face up to three years in prison, if convicted. He was charged Monday. According to a criminal complaint:

Franco hit his 11-year-old daughter three times Saturday after receiving a phone call from her school stating she had been disruptive and was not doing her schoolwork.

The girl told police she was pulled out of bed, taken to the living room and hit with her fatherís belt with her uncle watching. Franco saw the injuries the next day and apologized for hitting her so hard.

The incident was reported Sunday by the girlís mother, who is Francoís ex-wife.