A Las Vegas woman faces charges of murder by child abuse in the death of her boyfriend's son, according to an arrest report .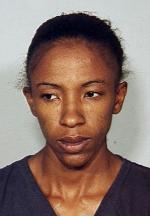 Kedria Watson
Kedria Watson, 27, told police she was the only adult present June 4 when she pushed 3-year-old Darryl Jones III into a wooden bed frame, according to a Metropolitan Police Department report obtained Thursday. She was trying to "hurry him along so they could go to the grocery store," she told police. The boy's father was volunteering at a community center, she told police.
Watson told police that she heard a "hollow thud" when the boy's head struck the frame.
Darryl stood up, but then fell down and had a seizure that lasted for two minutes, at which time Darryl "started gurgling and white foam was coming out of his mouth," the report said Watson told police.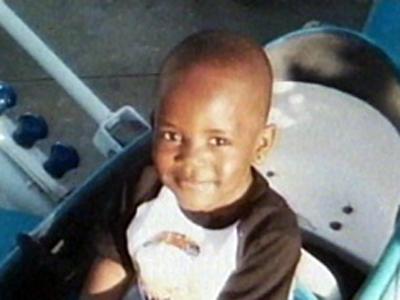 Darryl Jones III
When asked why she did not call 911 immediately, Watson told detectives she had been told that seizure victims "get tired and need rest," according to the report.
Watson said she put Darryl on the bed, covering his face with cold towels and leaving him to "nap."
Between an hour and two hours later, Watson told police she found Darryl was breathing but unresponsive. She told police she tried to "shake" Darryl to wake him up, but he did not respond.
Watson called 911 and asked a neighbor to watch Darryl's 1-year-old sister while she went to the hospital with Darryl.
Doctors at University Medical Center placed Darryl on life support in critical condition, police said. The boy had a portion of his skull removed to relieve the swelling of his brain.
On Monday, doctors determined that Darryl had no brain activity, and he was removed from life support. He died that same day.
Watson, who previously had been held at Clark County Detention Center on child abuse charges, was re-interviewed and charged with murder.
She had been arrested in 2008 and was on probation for abusing Darryl with a belt, according the report.
When asked why she had abused Darryl, Watson told police the boy "does stuff," such as soiling his pants and hiding the clothing in the closet.
Watson also told police Darryl frustrated her because the boy's biological mother is a "dead beat" and she was forced to care for the boy .