PAHRUMP, Nev. -- Under the guise of discipline, a trio of Nye County school district employees routinely hit and spanked special needs students, many of whom were unable to speak, according to a criminal complaint released on Thursday.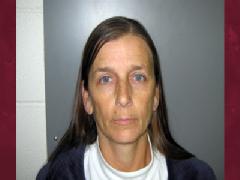 Sarah Jane Hopkins
The employees -- a special education teacher and her two aides at Floyd Elementary School -- each face charges of child abuse that could send them to prison for up to six years.
The school's principal is also accused of ignoring the abuse, brushing the accusations aside by saying "this is how things were handled there," according to the complaint.
In an accompanying police report, a Nye County detective was told that teacher Sarah Hopkins, 52, and her aides, 73-year-old Phyllis La Von DuShane and 56-year-old Kathryn Ann Cummings, repeatedly used spanking, pushing, slapping and "flicking" of the ears to discipline four disabled students.
Police said the children, ages 5 to 7, had disabilities such as cerebral palsy, autism and visual impairment. Three of the children were also unable to speak.
According to a detective, the three women gave deceptive and contradictory information during questioning.
"They, however indicated that these were not only acceptable practices but were ways of dealing with the children," the detective wrote.
Hopkins, in the report, also said she had spoken to one child's mother about her discipline techniques. The detective said that mother denied Hopkins' claims.
Prior to the investigation, several school aides said they told the school's principal, 53-year-old Holly Lepisto, about what was taking place in Hopkins classroom, but their complaints were ignored.
In the report, the detective said Lepisto "made comments relating to how this behavior was acceptable specifically to special needs children."
"She also stated that she did not know that it was illegal to use corporal punishment in the school district."
Detectives are still investigating the case and ask that anyone with information contact the Nye County Sheriff's Office at 775-751-7000.