AURORA | After a frustrated Theodore Madrid threw his girlfriend's 2-year-old son across a room, likely slamming the boy's head on a bed frame, he waited more than two hours to call 911 because he was afraid of being in trouble, according to an arrest affidavit filed against Madrid.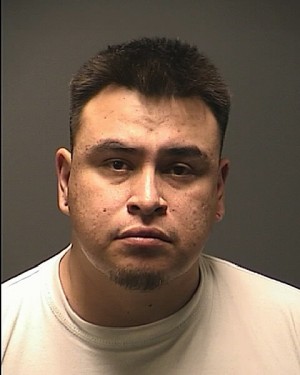 Theodore Madrid
Madrid, 30, was charged Monday with first-degree murder and two counts of child abuse resulting in death in connection with last week's slaying of Caden Rodgers. He is being held in the Arapahoe County Jail without bond.
In the five-page arrest affidavit, police said Madrid told them he was drunk and high on marijuana Jan. 5 and caused Caden's injuries.
"Madrid stated he was responsible for the injuries Caden suffered that evening and thinks it was a result of his alcohol consumption and being frustrated," Aurora police crimes against children Detective Chris Fanning wrote.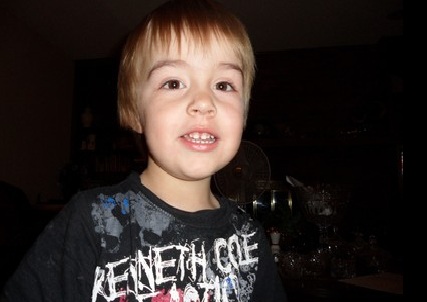 Caden Rodgers
Police originally arrested Madrid on a charge of felony child abuse after police found Caden seriously injured Jan. 5 at the Aurora apartment Madrid shared with Caden's mother. Caden died a day later and prosecutors announced the upgraded charges Monday.
According to the arrest affidavit, police responded to the couple's apartment in the 100 block of Dayton Street after Caden's mother, Ashley Rodgers, 26, called 911 shortly after midnight Jan. 5.
Rodgers told police her son, who was in the care of Madrid that night while she was at work, had hit his head and would not wake up.
When police entered the apartment, the boy was lying on the floor, bleeding from the back of his head and had several bruises on his forehead. Police said there was a bloody rag on the ground near the boy, as well as blood on the bed frame, a bedroom mirror and the bathtub.
Madrid, who was also in the room, later spoke to police and told them he had been wrestling with Caden a few hours earlier when he "body slammed" the boy onto a bed. Madrid later said he actually only picked Caden up and threw him on the bed.
About a half hour after throwing the boy onto the bed, Madrid tackled the boy, he told police. Madrid said when he tackled Caden, the boy hit his head on something sharp near the bed.
Madrid told police he had been drinking and smoking marijuana that night and a blood alcohol test later showed he had a blood alcohol level of .177, well above the legal driving limit of .08.
Police later interviewed Rodgers and she said she never saw Madrid, who was alone with Caden that night, show any violence to the boy.
She also told police that around 9:30 p.m. the previous night, about two hours before she came home, Madrid told her he had been wrestling with Caden and had been "kinda rough" with the boy.
Later, after police took Madrid into custody, he told them he and Caden were wrestling around 10:30 p.m., and it appeared Caden got upset and didn't want to wrestle anymore.
That made Madrid angry and, while he was seated on the bedroom floor, he threw the child over his shoulder out of frustration.
Madrid told police he didn't see Caden's head hit the bed or the floor, but he noticed the boy was laying face down with a cut on his head.
He said the boy was unresponsive and he used a towel to try to stop the bleeding. He said he didn't call 911 or Rodgers because he was afraid of getting into trouble.