VIOLATED SCHOOLCHILDREN
(Corporal punishment-induced trauma)
WARNING
The images that follow are profoundly upsetting to some viewers.
They must not be viewed by children.
Please scroll down.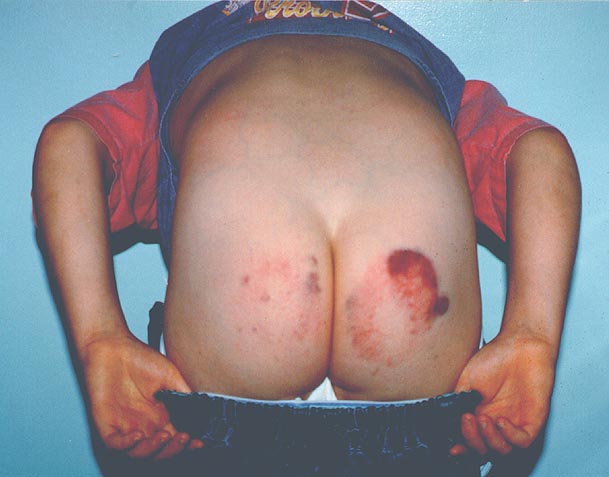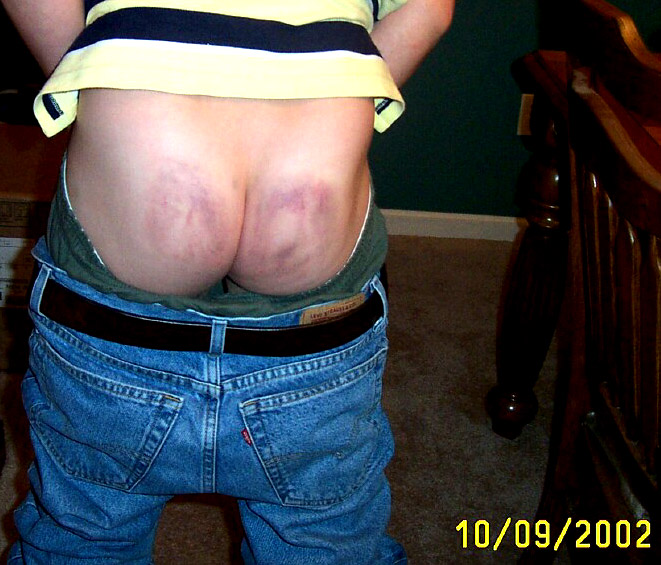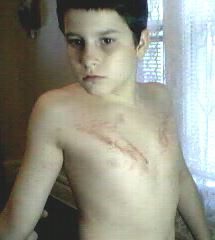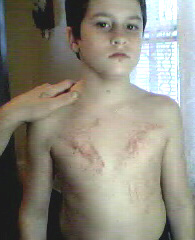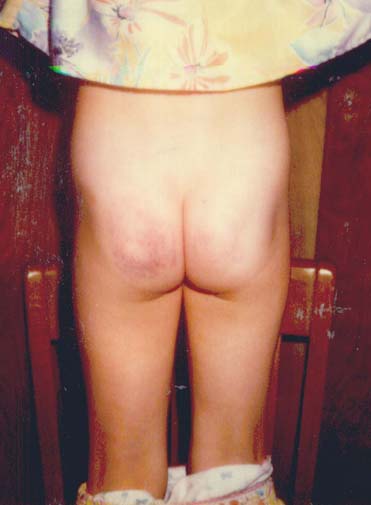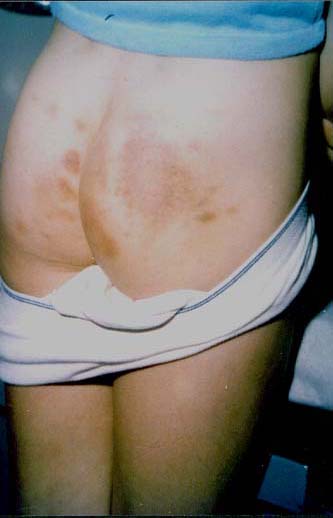 IMAGE AT RIGHT: Paddle (21.5 inches long by 3.5 inches wide) used on Mississippi middle school children until November 2002.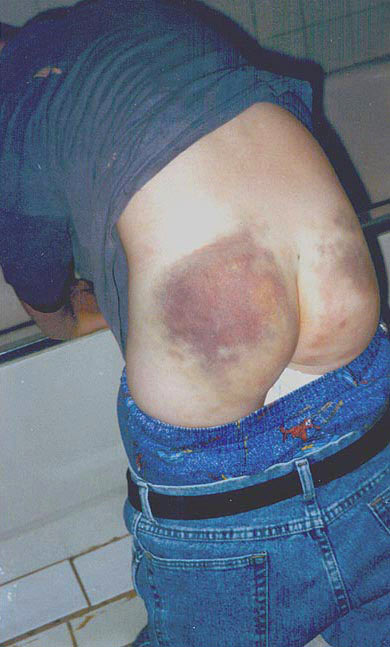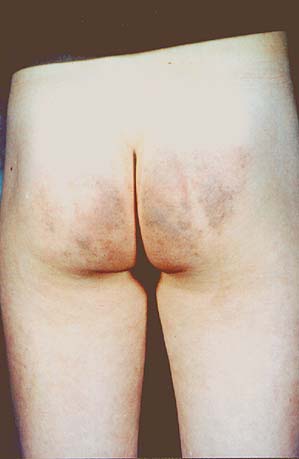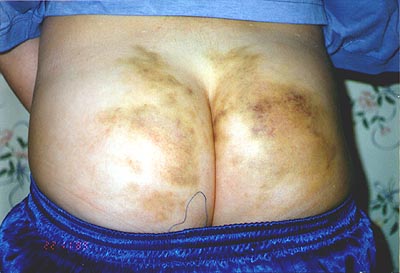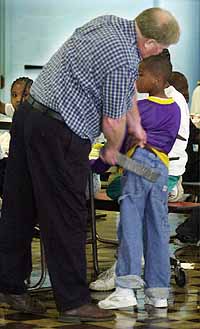 Getting it in Tennessee, June 2001

High school football players receive punishment from their coach: 5 blows to the buttocks with a wooden board for a failing grade, 3 for a D, and 3 for poor conduct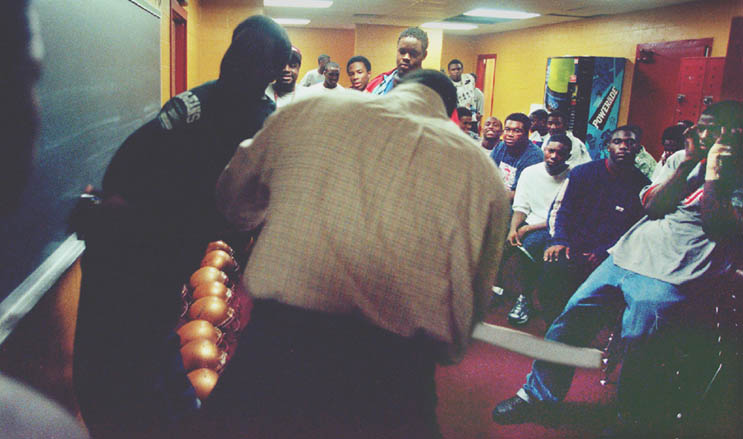 Photo: A. J. Wolfe, a public high school in Tennessee, January 2001
---
ABOUT THE PADDLING SCENE IN THE LOCKER ROOM
A VIEWER COMPLAINS: I can't make heads nor tails of this photo! Help?!
J. RIAK REPLIES: Agreed, it isn't the best. But it's one of a very few authentic candid photos of a paddling in progress in a public school. Dominating the central portion of the photo is the back of the paddler-- a very large man wearing a straw-colored print shirt, probably a former athlete. His head is tilted forward, like that of a golfer about to strike the ball. The paddle is the bright oblong object in the lower right of the photo. The student being punished is in total shadow at the left side of the photo. He is standing against the blackboard. His body is arched forward, apparently in reaction to just having been struck. The gold colored globe-shaped objects that can be seen between the paddler and the student are football helmets lined up along the wall. At least 15 students, all intently watching the event, are gathered around. Two appear to be laughing. One is blocking his ears. When the paddler became aware he had been photographed, he told the photographer to leave the room.
---
"First, we must do everything in our power to ensure the safety of our children. When children and teenagers go to school afraid of being bullied, or beaten, or worse, it is the ultimate betrayal of adult responsibility. It communicates the victory of moral chaos... No parent in America -- no matter their income -- should be forced to send their child to a school where violence reigns. No child in America -- regardless of background -- should be forced to risk their lives in order to learn." President George W. Bush
Source: "Education Policy of George W. Bush, Part III: The True Goal of Education," Page 3 at http://www.georgebush.com/Media/PDFs/edu_truegoalofeducation.pdf
---
See GEORGE W. BUSH'S "TEACHER PROTECTION ACT" REEXAMINED
Return to Table of Contents.